Episodes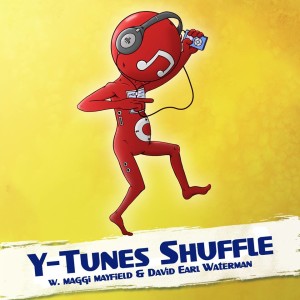 Tuesday Apr 07, 2020
Tuesday Apr 07, 2020
Sandy Stec is a comedian and radio host currently residing in San Francisco. She loves hikes and road trips and Christmas! Her episode was co-hosted alongside Maggi Mayfield with Los Angeles based radio talent Mark Wallengren.
Sandy Stec has worked with comedians like Kevin Hart, Chelsea Handler and Arsenio Hall and has performed regularly on Norwegian Cruise Lines. These are Sandy's #Fave5 and a little bit extra about the artist and song.
The three have been co-workers for years and in this episode you hear lots of behind the scenes stuff in the radio industry and the songs that mean the most to your hosts.
We start off by describing our new realities of working from home, what we are wearing, drinking and seeing before diving right into the music. Each radio personality describes a song that reminds them of an early job in their career! Then Mark and Maggi are taken on an emotional ride with Sandy as she shares her #Fave5 songs. We learn about how solo trips and hikes are a refresh/reset button, why you can't always possibly be "on," the emotional toll the COVID-19 pandemic is taking on broadcasters as well as a great story about how Google Translate failed her in France.
Sandy also opens up and shares her "Samantha Jones" moment during a recent trip in Nashville. Plus, Mark dishes out some great road trip advice.
The episode wraps up with the stories of everyone's First and Last Concert Experience before a few final words from Mark Wallengren ensuring that post-broadcast life is A-Ok!
Learn more about the songs and artists that Sandy Stec brought to the show in our blog.
Find Sandy on Twitter and Instagram.
Find Mark on Twitter and Instagram.
And you are always welcome to reach out to the show at ytunesshuffle@gmail.com or on Twitter and Instagram.