Episodes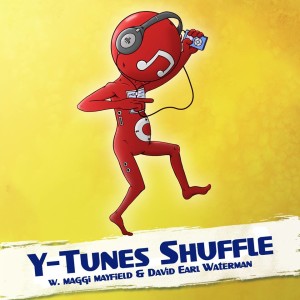 Tuesday Jul 21, 2020
Tuesday Jul 21, 2020
Avi Greene is a personal trainer and nutrition coach. She is the co-founder of Feel Alive Foods a company that helps people on restrictive diets (due to autoimmunue disorders, diabetes or heart issues) with food prep and create meals with flavor! She is advenurous, mom of 3, musically obsessed and regularly plays piano for her Instagram followers.
Avi  joins Maggi and Dave to share about how she started her amazing business Feel Alive Foods before divulging us with her performance-based past. Avi shares songs and stories that reminder her of her dad (plus she raps a song he wrote for her as a kid!)
One of the songs on her list makes our hosts cry and deters us into a conversation about relationships and what makes them work!
Avi explores the idea of unlearning a lof of childhood lessons to become more empowered and what it looks like to teach these new ideals to her young daughter.
We play a round of Band Or Bar in New York before diving into First and Last Concert stories where Maggi surprises us with how she got out of a speeding ticket with radio tee-shirts.
Keep up with Avi on Instagram and her business Feel Alive Foods as well. You can learn more about the artsists featured on the show at ytunesshuffle.com.