Episodes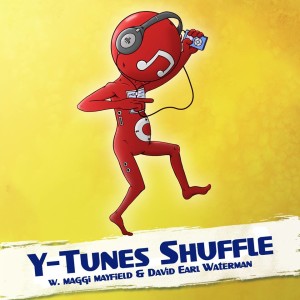 Tuesday Aug 18, 2020
Tuesday Aug 18, 2020
ANASTASIA WASHINGTON is an actress, writer, singer, comedian and filmmaker who has recorded with artists like Michael Jackson, and Harry Connick Jr. She's made appearances on The Addams Family Series, Die Hard 2 and La Femme Nikkita and even  featured on LadySpike with her piece "8 Things Not To Say To Your Biracial Friend." Her comedic genius rolls over into creating parody songs as well.
Through her Fave5 songs she shares what she's been up to during quarantine to stay creative and sane, how her mom is so much cooler than she is, learn about what it is like growing up in a biracial family, plus her first love and the songs that allow her to have that "super emo moment" as an adult.
We also get a chance to bond with Anastasia over her love for Buffy the Vampire Slayer and how another tv show almost influenced her career choice and that everywhere is a good place to perform (even in the stands at Sea World!)
Did you like the songs? Want to know more about the artists? Check out the song nuggets on our blog at ytunesshuffle.com.
We wrap up the show with her First and Last Concert experience...if you would like to chat with Anastasia about her  music or her creative endevours, follow her on Instagram.
You can email the show at ytunesshuffle@gmail.com. Thanks for checking us out!